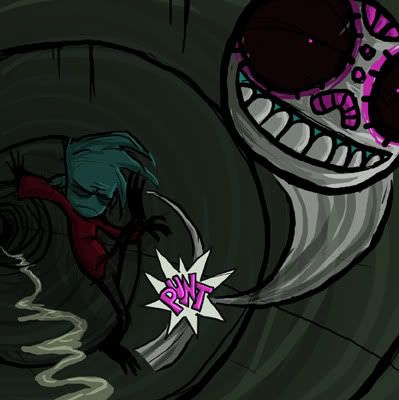 Maybe you established your superiority a little bit too hard.
You really want to get out of this tunnel, but although your instinct is to go towards the light, you're just not that happy about heading the same way that the skull thing went. Perhaps the other way would be better.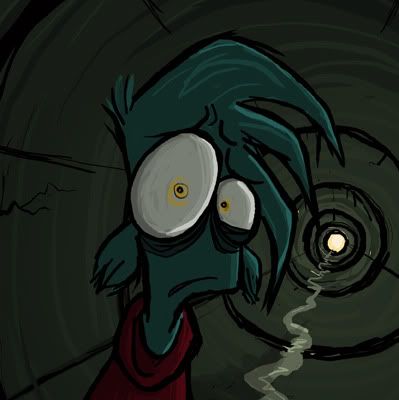 On second thoughts...